The e-cigarette is an electronic device which can be operated on an internal battery. This battery can be easily recharged once it got discharged (usually by using a Micro USB charging cable). Each E-cigarette & Vape mod have their own internal components. In the image below, you can see what a Vape Mod Box contains.
Usual E-cigarette components:  
Mouthpiece

Top connector

Tank

Airflow base

Coil
Each component of an e-cigarette or mod box has its own role: the mouthpiece is a small and ergonomic part that allows you to inhale the vapour. The next component is a glass tank which is made to contain a 1-2 ml of e-liquid. The coil - neatly placed inside the tank - heats up using battery power to burn the liquid and turn it into vapour.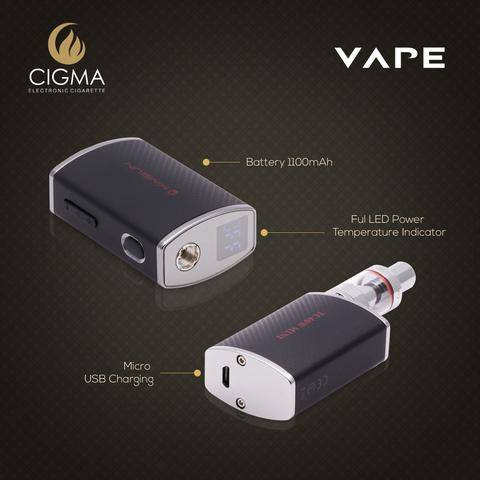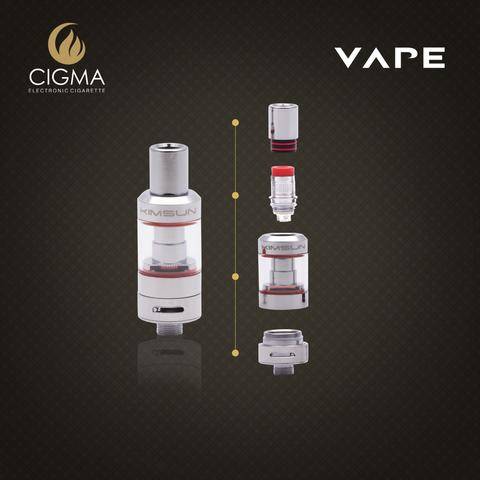 The CIGMA Mini Box Mod is the world's Slimmest Smallest E cigar which is completely user-friendly and very easy to carry.
It's a device suitable for vaporising high VG (thick) e-liquids and for an increased vapour production.